No other city captures the imagination of songwriters, poets, entrepreneurs, artists and tourists like NYC. A city of dreams, this metropolis is on pretty much everyone's travel list.
Even if you've never been, it's easy to feel like you've already visited the most popular NY attractions. You see and hear about them constantly on television, in movies, and in the news. So, it's no wonder that tourists flock to them like monument celebrities!
While I would never suggest visiting the Big Apple without seeing the Empire State Building, Statue of Liberty or Central Park, there are other sights off the beaten track that offer a totally different impression of this iconic city.
These unique attractions provide a chance to see an often-overlooked side of New York and they offer fun photo-ops that time-strapped tourists miss.
So without further ado, take a look at some of New York's best alternative attractions. I'm sure you'll find inspiration to do something a little different during your visit.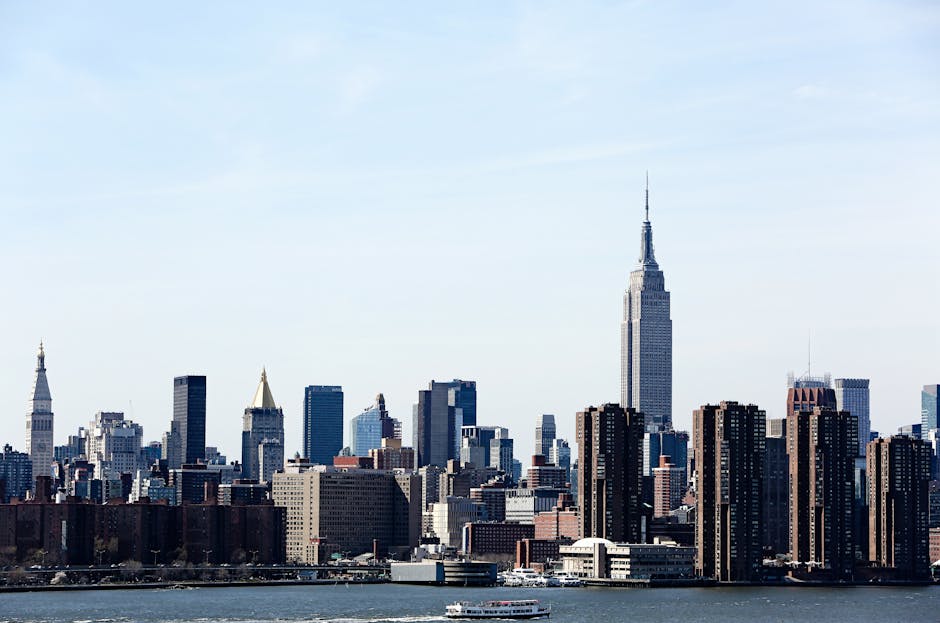 Sunset Park
Found in the heart of Brooklyn, Sunset Park feels like miles away from the chain restaurants, big brands and overwhelming busyness found in other parts of the city.
I'll give you three guesses what time of day you should plan your visit!
Wait until the end of the day, and you'll be rewarded with spectacular views over the Manhattan skyline. Getting to the best vantage spot involves some uphill walking, but reaching the highest point is worth it.
Sightseeing Cruises
Seeing the city by water offers a distinctly unique impression of NYC.
While many take the ferry to the Statue of Liberty, New York offers other voyages that are equally enjoyable. One of these includes a trip on the East River Ferry running between Manhattan and Brooklyn. This cruise showcases many sights including a clear, picture-worthy view of the skyscrapers. And at $4 the price is reasonable.
Another option is taking a wine cruise nyc. These fun excursions give participants a taste of some fine vino while they enjoy a journey on the Hudson.
The Cloisters
A fascinating alternative to the Metropolitan Museum of Modern Art, the Cloisters showcase intriguing pieces of art and architecture from medieval Europe.
While the Met welcomes thousands upon thousands of visitors on a daily basis, the Cloisters are much quieter.
Originally constructed from medieval monasteries and shipped to the United States, this building holds a unique and fun past. Similar to the Met, it operates on a donation system and is a must visit for history buffs.
The Unisphere
One of the most famous monuments in the world, New York's Statue of Liberty ranks high on bucket lists across the globe.
A less celebrated, but still fantastic sight is the Unisphere – a relic from the 1964-65 World Fair. Representing planet Earth and our growing understanding of the world through science and enlightenment, the Unisphere is set in the middle of beautiful parkland in Flushing Meadows – Corona Park.
Surrounded by fountains, it makes for an impressive sight and you should certainly pay a visit. Make sure to take some pictures!
Snug Harbor Cultural Centre
There's no doubt that every visitor to New York will make a trip to Central Park, but how many will go to Snug Harbor Cultural Center?
A former home for retired sailors, a short ferry ride to Staten Island connects you to this landmark. Set across 83 acres, a huge botanical garden makes up the centerpiece of this attraction.
Quaint paths and cobblestone streets join the different parts of the Cultural Center. You'll happily lose yourself in the garden's beauty for some time!
It's well worth making a trip to the peaceful and tranquil Chinese Scholar's Garden. Inspired by Confucianism and Buddhism, it is authentic and attractive – a little piece of paradise in a chaotic city.
Roosevelt Island
Gliding over the East River on the tram is the most enjoyable way to visit this particular landmark.
When you arrive on Roosevelt Island, you can walk 10 minutes to visit one of New York's newest green spaces: Southpoint Park. The island is relatively walk-able, so it's easy seeing both sides of it.
Standing guard since 1872, on the far north of the island is the appropriately named North Point Lighthouse. Don't miss the island's Smallpox Hospital Ruins – an intriguing monument to medical history.
It's the kind of building you expect to find in a historic English village, so to find it in the heart of NYC is a fascinating experience.
New York is an amazing city with unlimited attractions. It's definitely a place that you'll start planning your return visit while you're still on vacation. And that's perfectly fine.
With so much to see and do, the City That Never Sleeps is a place to revisit again and again. Plan ahead to get the best deals so that your trip won't break the bank.
Stretching your dollars means more time spent on vacation and more activities to enjoy!
Which NYC attraction will you visit first?